If you own a day care, installing a water filtration system should be on top of your list if you haven't set one up yet. Although some would be particularly concerned about the added cost, you cannot put a price on keeping those adorable tots safe and healthy, especially while they are in your care. So, what are the benefits of having safe and clean water in your facility and how would choosing a company like Metro Water in Ellijay help? Let's go over the reasons.
Exploring the Benefits of Water Filter Systems in Daycares
We all need water for our daily living – lots and lots of it. Unfortunately, the quality of water varies from one location to the next. Let's admit it, not all water is equally clean and safe for human consumption. Some may contain certain impurities that can be harmful to our health, even more so for young children whose immune systems are not yet fully developed. And this is why having a high-quality water filtration system from Metro Water in your Ellijay Daycare makes a world of difference. Benefits include:
Safe drinking water
Proper Hydration
Reduces Health Risks
Additional Savings
Kinder to the Environment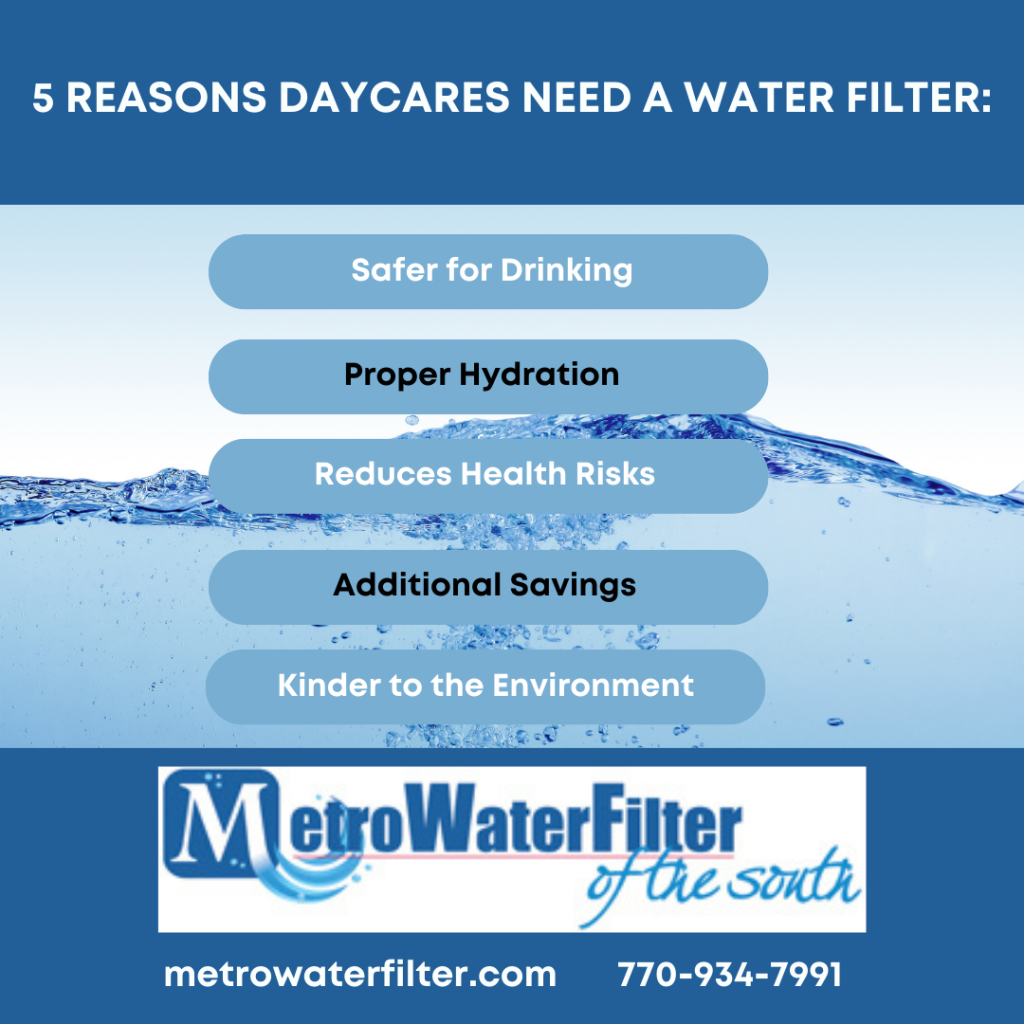 It provides safe drinking water.
Installing a water filter system reduces the risk of a wide range of related health conditions. For example, it significantly reduces the risk for respiratory problems and certain cancers by eliminating 99% of the chlorine in the water. It also limits the amount of fluoride, which not only damages the enamel, but may also cause muscle weakness, bone and joint pain, and paralysis when ingested in large amounts over extended periods of time.
Good quality water filters also reduce the lead and bacterial content in the water. This is especially important since these ingesting considerable amounts of these contaminants may lead to serious health consequences which, in severe cases, may lead to death.
It promotes proper hydration.
Water filtration systems greatly enhance the taste and quality of water, encouraging youngsters to drink more of it. Who wants to drink water with metallic or chemical aftertaste? Clearly, kids won't touch this stuff. Give them something they'll enjoy drinking, and they'll cheerfully gulp it down.
It reduces potential health risks.
Washing the kids' clothes and toys in 100% contaminant-free water can be an absolute game-changer since it significantly reduces the risk of skin irritation and other health problems. Which parent wouldn't appreciate that?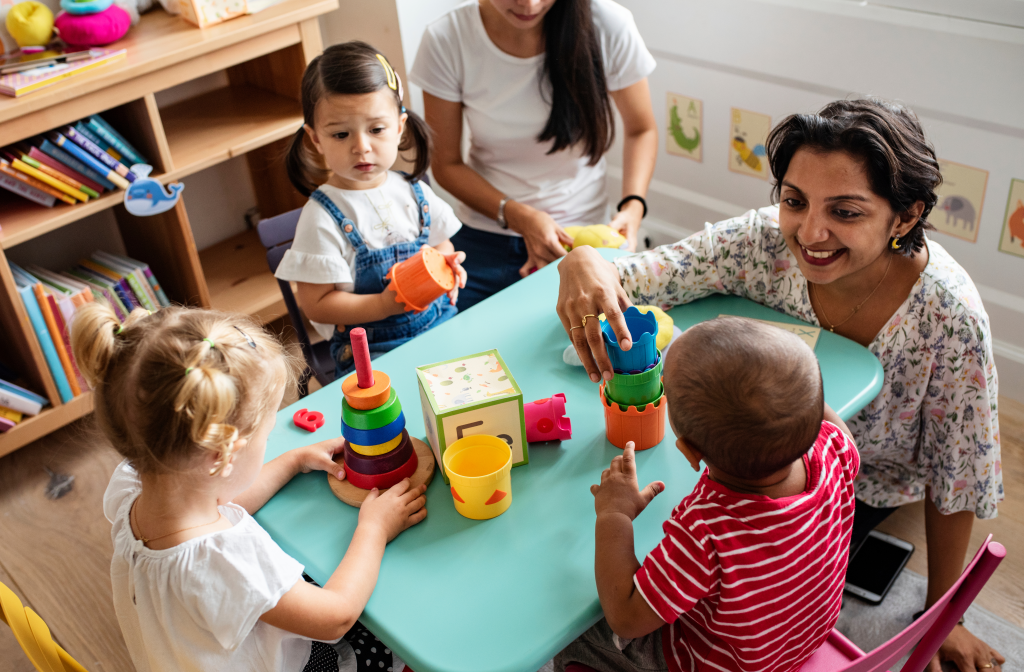 Hard water contains minerals (calcium, magnesium, etc.) that may cause skin dryness and irritation. This wouldn't be a problem if you have installed an appropriate water filter since it will soften the water and remove harmful minerals that may be in it. The result? A gentler and more comfortable washing experience for the kids!
Also, since little kids love to play in the water, having water playgrounds, pools, and other similar water features will earn you some extra cookie points. While these provide hours of entertainment, using water that has not been properly filtered and treated may compromise children's health.
It allows for additional savings.
Filtered water eliminates the need for expensive bottled water, a simple change that can help you accrue significant cost savings over time.
It is kinder to the environment.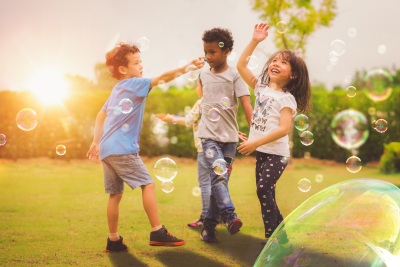 We all know that bottled water contributes significantly to plastic waste and is harmful to the environment in more ways than we can even begin to imagine. So, do your share and eliminate the need for these single-use bottles by installing a good water filter system. Not only will it lower your carbon footprint, it can also help provide a better and greener world for future generations.
Metro Water Ellijay: Providing Quality Water for Your Daycare
When it comes to water filtration systems, choose Metro Water Filter of the South. With our years of experience and unparalleled professional expertise, we can recommend, install, and maintain the most appropriate commercial water filtration system that suits your business needs.
To prove that we believe in the quality of our work and products, we are offering a one-year 100% money-back guarantee. So, what are you waiting for? Invest in a water filtration system today! You can call us at 770-934-7991 to schedule your free consultation today or you can Contact Us through our website to discuss your project with one of our specialists. Let's talk soon!