Over 50 Years of Trusted Services
A Dedicated Water Filtration Services Provider
As a family-owned business and homeowners just like you, our professionals are dedicated to providing quality services at a value to provide your family with long-term solutions. The keyword here is dedication, committing our work to providing quality services at a value.
100% Satisfaction Guarantee
50+ Years in Business
24/7 Support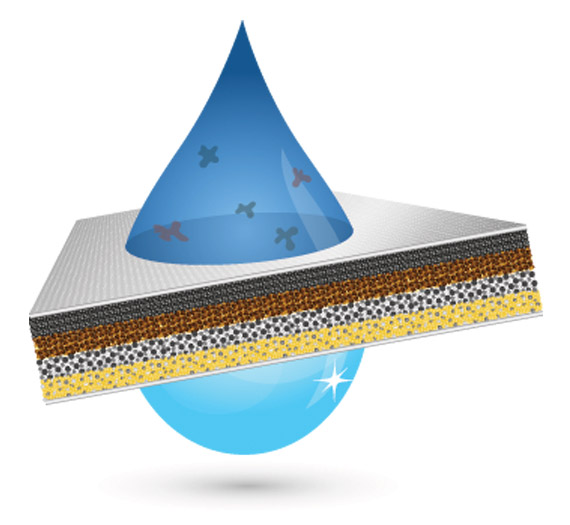 Protect Your Family
Residential Services
Offering whole home water filter solutions for those using city water and well water.
Fresh Water for Businesses
Commercial Services
Installing and maintaining large-scale water filtration systems for businesses ranging from entire communities to farms.
SERVING THE SOUTHEAST
Homeowners and businesses across the Southeast can rely on Metro Water Filter of the South for dependable water filtration services.
Georgia
North Carolina
South Carolina
Tennessee
Alabama
An In-House Team Here for You
We employ an in-house team of technicians who align with our core values and receive internal training for a deep understanding of the industry's best practices. What that means for you, the homeowner or businessowner, is that we never use independent contractors. The only professionals who will visit your home or business on our behalf work directly for Metro Water Filter of the South. Not only does this mean you'll get top-notch service, but you can also expect to be treated with courtesy and respect on every job.
Meeting High Standards
Since 1972, the Metro Water Filter of the South brand has been defined by our sole dedication to this line of work. What that means for our customers is that we stay up-to-date on the industry's best practices and recommended equipment to ensure we're providing excellent services to everyone. Our customers enjoy peace-of-mind every time they turn on a faucet knowing they have clean water with no harmful or bad-tasting contaminants.
We Care About Your Satisfaction
A Locally Owned Family Business
Metro Water Filter of the South operates today under the same morals and ethics our company was founded with over 50 years ago. We are committed to providing five-star services to communities, homeowners, farms, towns, municipalities, and anyone who calls our offices in need of cleaner water. Being a family-owned business, we treat our customers with respect and honesty because your satisfaction is important to us. Count on Metro Water Filter of the South for equipment that perfectly fits your needs, affordable prices, excellent results, and reliable customer service.
Learn What's in Your Water
Schedule a Free Water Diagnosis
Do you know what your family or customers are drinking? Find out what's in your water and what solutions are available for cleaner water. Metro Water Filter of the South offers a complimentary in-home or on-site water diagnosis for homeowners and businessowners.
We're Here for You
Now that you know a little about who we are and what we do, we would love to hear from you. Contact us today at 888-604-8043 for residential and commercial water filter services in the Southeast, including the Metro Atlanta area. Our team will happily take your call and discuss solutions for cleaner, clearer water.