Solutions to Hard Water
Hard water can lead to dry skin and may damage your hair when showering, so it's important to treat it with your health in mind. In most cases, hard water is not difficult to detect in your water system. You may have hard water if you have noticed corrosion around faucets and fixtures. Other signs to look out for are white deposits in or around your tub or sink, including streaks. It may also cause freshly laundered clothing to feel rough to the touch. If any of this seems familiar, a conditioning filter from Metro Water Filter of the South may be a perfect option for your home or business.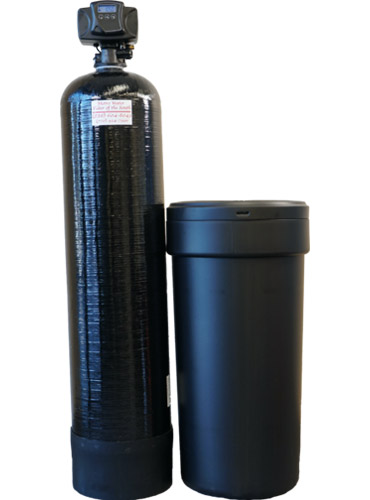 What is Hard Water?
Does it take a fistful of shampoo to lather your hair? Do you squeeze and squeeze the dish soap to get enough suds to do the dishes? Do you see significant brown stains on your sinks and toilet bowls? That's hard water.
Hard water is usually noticed in the shower, in the sink, or in the washing machine because it tends to produce scum instead of bubbles when mixed with soap or detergents. This is caused by dissolved minerals in the water, most commonly calcium and magnesium, neither of which pose a risk to human health. Hard water is formed as water moves through soil and rock formations, picking up trace elements of minerals in its path. But while hard water is not a health risk, it is a nuisance and most definitely has an economic and aesthetic impact in terms of stained clothes, fixtures, sinks, and appliances.
How is Hard Water Harmful?
Hard water may cause dry skin and damage to your hair when bathing. Functionally, it is also known to clog plumbing pipes, gunk up water-using appliances, and form potentially-clogging buildup on fixtures and faucets. Besides its clogging and anti-cleaning qualities, hard water is often detected in taste, which can manifest itself in many variations but generally has a mineral taste unlike pure or filtered water without mineral additives.
How Can a Conditioning Filter Help?
A conditioning filter is made with a special inner filtration system that reduces the hardness of the water fed into the top of the unit. Clean water is passed from the filter and into the water system of your home or business. As an affordable, durable, and low-maintenance device, conditioning filters are a great option for homeowners and businesses.
A Conditioning Filter Can Eliminate…
Minerals in Water
Hair, Skin, & Digestive Issues from Water
Schedule Your Free Consultation
Your home or office is a call away from having purer water. Contact us for a complimentary water diagnosis to see how a water filter system could help you.
Our knowledgeable and helpful team is ready to take your call. Contact us today at 888-604-8043 for water filter services in the Southeast, including the Metro Atlanta area. We'll take care of your request and find the water filtration solution that works best for your needs.