Purifying water commercially is a major process. Clean water is crucial for the health of your customers, citizens, and others who will rely on your water supply. It's also important to have a purification system in place that can handle the large-scale capacity of your commercial operations. Out of the many commercial drinking water purification systems available in GA, which one should you choose? While the final choice may depend on several factors, the most suitable option is usually determined by the particular contaminants present in the water. For that reason, an on-site water diagnosis is recommended.
What are your choices, and how do you decide which commercial drinking water purification systems in GA best suit your business? Our specialists have provided some information below to help you make a more informed decision.
Examples of Commercial Water Filtration Options
Reverse Osmosis Systems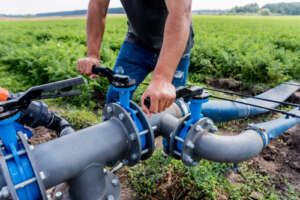 Reverse osmosis is a filtration process that removes some of the most common impurities. This includes but is not limited to chlorine, fluoride, pharmaceuticals, chemicals, bacteria, and viruses. The process involves removing impurities by pushing highly pressurized water through a partially permeable membrane. Maximum efficiency is achieved when feed water is allowed to pass through a series of pre-filters before reaching the main filter. Finally, the purified water passes through a check valve and is collected in a storage tank, ready for use.
By effectively removing 95% to over 99% of the dissolved salts in the water, the reverse osmosis system produces safe and great-tasting food-grade water, making it ideal for multiple commercial water and wastewater applications.
Carbon Filtration
This process uses activated carbon to remove sediments, harmful volatile organic compounds, pathogens, and any off-taste and odor from the water supply. The process effectively binds a large volume of contaminants through the process of adsorption.
Moreover, carbon filters effectively remove up to 100 harmful agents, so you can be sure that your employees, clients, customers, and various stakeholders have access to cleaner, safer, and odor-free water.
UV Sterilization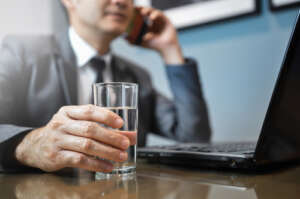 If you're looking for an environmentally friendly yet cost-effective commercial drinking water purification system in GA, you may want to consider a UV water purifier. A UV purifier effectively sterilizes the water supply and kills harmful pathogens such as E. coli, coliform, salmonella, bacteria, influenza, and viruses without using any chemicals.
Cleaner Water for Your Business is Possible
Investing in a water purification system is a wise choice for any organization to make. Let our professionals help you make the right choice when it comes to the specific equipment you'll need. We want to see you get the results you're in need of. The Metro Water Filter of the South team will help you pinpoint the most logical solution for your organization's water filtration needs.
Metro Water Filtration of the South is a family-owned and operated business with 50 years of experience in the industry. On top of our cost-effective water purification solutions, we also provide exceptional installation and maintenance service, 24/7 customer support, excellent warranty plans, and 100% customer satisfaction.
Contact us today at 888-604-8043 for your complimentary on-site water diagnosis and consultation to start the process.