Businesses take a lot of precautions with customer satisfaction in mind. This may include areas such as exceptional customer service. However, it's sometimes the things that are unseen that make the biggest difference. This raises one topic of concern that is hard to notice: your water quality. Your business' water may contain unsafe contaminants such as sediment, bacteria, hydrogen sulfide, and mercury. Here's a brief guide on what contaminants may be in your water and how commercial drinking water purification systems are crucial for any GA business.
Contaminants That May Be in Your Water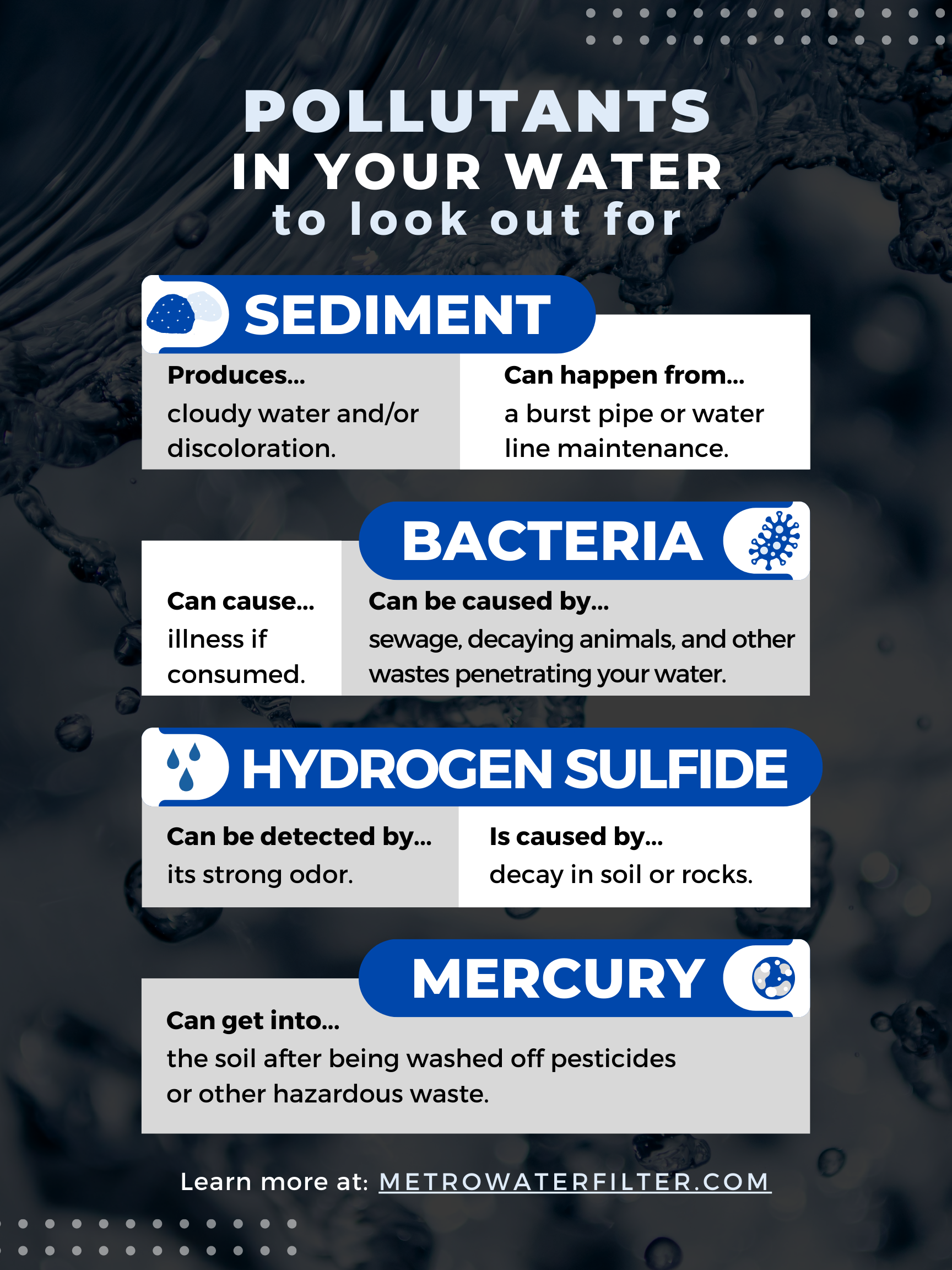 Sediment
If your water is coming out cloudy or discolored, you may be experiencing the effects of sediment in your water lines. This can be caused by a couple of different factors such as water line maintenance or a broken pipe. While consuming sediment in your water is not particularly harmful in small quantities, it can still cause a distaste when consumed. Not only that, but sediment can shorten the lifespan of appliances, equipment, or machinery that rely on water. Sediment-contaminated water may lead to costly damage if left untreated.
Bacteria
Bacteria may be among the most common contaminants in a business' water source. It can cause illness if consumed and impacts the quality of your water. As a business, this can reflect directly on your reputation, especially in the food and hospitality industries.
Hydrogen Sulfide
If hydrogen sulfide is very apparent when in your water. Your customers, clients, and guests will notice its prominent "rotten egg" odor. Fortunately, it does not pose a health threat for humans if accidentally consumed in moderation, but it is unpleasant, to say the least. This issue is most common in well water systems, but can be detected in commercial settings too.
Mercury
Mercury can sneak into your water system in a few different ways. Hazardous waste sites can cause mercury to leak into water supplies by traveling underground. It can also make its way into the soil if it has not been properly disposed of. Similarly, if mercury is used in pesticides, it can wash off into surface waters or also penetrate the surrounding soil.
Keeping Your Water Clean
All of the potential hazards we have touched on will not permanently ruin your water. In fact, all of these hazards can be prevented or resolved with the best water purification system and the necessary maintenance. Your purification system works to keep all contaminants out of your water. GA businesses can have clean water right out of the tap for their customers with commercial drinking water purification systems.
Schedule Your Free Consultation
Contact Metro Water Filter of the South Today
As a leading provider of commercial drinking water purification systems in GA, our team of experts can come out to your business and perform a free water test. From there, we can advise the best solutions so that your water is as high-quality as the work you do. From installation to maintenance, Metro Water Filter of the South is here for you.
Want a complimentary water diagnosis? Our knowledgeable and helpful team is ready to take your call. Contact us today at 888-604-8043 or by filling out our contact form. We'll take care of your request and find the commercial water filtration solution that works best for your business.