Coffee is what fuels the world. More than half (62% to be exact) of U.S. Americans drink coffee daily, according to the National Coffee Association. Needless to say, coffee is a major part of our everyday lives, and there's clearly a market out there for it. From a business plan to a commercial water filtration system, below are some recommendations for those looking to open their own coffee shop in GA.
Getting Started: A Step-by-Step Guide

1. Understand the Business
It's important to know what you're getting into so that you can have realistic expectations and anticipate the successes and challenges your business may experience. Do ample research and talk with those in the industry before investing in the business. Identify your target market and understand their needs, visit other coffee shops to see what works and how you can gain a competitive edge, and connect with other cafe owners to get a deeper understanding of the business.
2. Create a Business Plan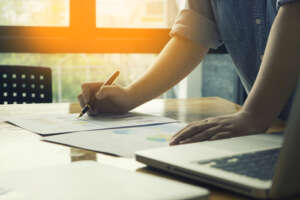 Every successful business needs a plan. An effective business plan acts as a road map that will help you in setting up, running, and growing your business. Thus, it should clearly state the nature and goals of the business, customer base and competitors, financial and staffing requirements, location and lease strategy, marketing plan, and sales and revenue projections.
Bonus tip: Writing down a one-page plan before creating a full-blown business plan allows you to get a clearer understanding of the business and what you need to do to increase your chances of success.
3. Pick a Suitable Location
Location, location, location. Set up shop in a highly visible and easily accessible location with consistent foot traffic and sufficient parking spaces. When choosing a location, consider what type of customers you're trying to target: Do you want to have a nice storefront to attract the morning rush commuters or another type of demographic? Your location will matter when it comes to your target customers.
4. Find the Best Supplies and Equipment
The supplies, tools, and equipment you use largely determine the quality of the products and services you provide, so list down everything you need and shop around for credible suppliers.  
5. Give It a Lot of Character
The design of your cafe helps lure customers in and keeps them coming back for more. Choose a style that suits your target market and create a layout that makes sense for your staff and customers.
6. Hire the Best People
To hire the right people for the job, look for those with the right attitude. Experience counts, but skills can always be developed with the right training and guidance.
7. Install a Good Filtration System
You can't make delicious coffee without a good filtration system in place, so invest in a commercial water filtration system for your coffee shop in GA. Here are two (of many) reasons why you shouldn't do without it:
The quality of water plays a vital role in extracting the soluble compounds and determines the flavor and aroma of your coffee.
It ensures that your products are absolutely free from harmful contaminants.
For sure, your customers will smell and taste the difference!
Need a Commercial Water Filtration System for Your Coffee Shop in GA?
Metro Water Filter of the South is Ready to Help
Metro Water Filter of the South is a family-owned business offering high-quality water filtration systems and installation and maintenance services businesses in the Southeast, including Georgia, North and South Carolina, Tennessee, and Alabama. With over 50 years in the business, we recommend only the best and most up-to-date equipment and guarantee top-notch service from our in-house technicians.
We are just a call away, so dial 770-934-7991 or contact us to schedule your free consultation today