The faucets in our homes are used throughout the day, whether it be to hydrate after a day of yardwork, make your kid's favorite spaghetti, or relax at the end of a long day in the bathtub. It's easy to assume that your tap water is perfectly free of any contaminants or "scary stuff." However, that sense of safety may be falsely inflated. Keeping your home equipped with the best home water purification systems can help protect your GA home from pumping out unsafe water.
While there is legislation prohibiting water companies from providing the public with harmful tap water, there are still a number of factors that can affect your home's water safety. Not to mention, what can be lurking in an unregulated well water system. It is no fun fact that your pipes, faucets, and other equipment connected to your water system may be exposing you to some unpleasant pollutants that negatively impact your and your family's health. City water may contain impurities, pollutants, and chemicals that are not visible to the human eye, making it easy for families across the U.S. to ignore what's possibly contaminating their water.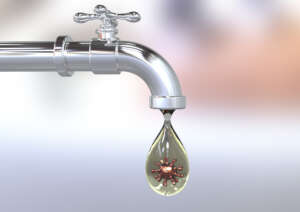 Prioritizing Safety
It may feel easier to ignore this fact and replace your tap water consumption with bottled water. However, that only temporarily affects a minimal amount of your water usage. Your home's faucets are constantly being accessed for washing hands, taking showers, cooking, cleaning, and more. Installing a water purification system in your home is an investment that could inevitably save you time and money. In GA and across the U.S., the best home water purification systems can protect and prolong the appliances in your home that rely on water usage, such as a dishwasher. Protecting you from costly repairs. Prioritizing your water's safety is a must in helping protect you from dealing with future health problems put forth by unsafe water, and busted rusted pipes.
Impurities, Pollutants, and Chemicals (Oh My!)
The following are some impurities, pollutants, and chemicals that may be lurking in the water provided to you by the city.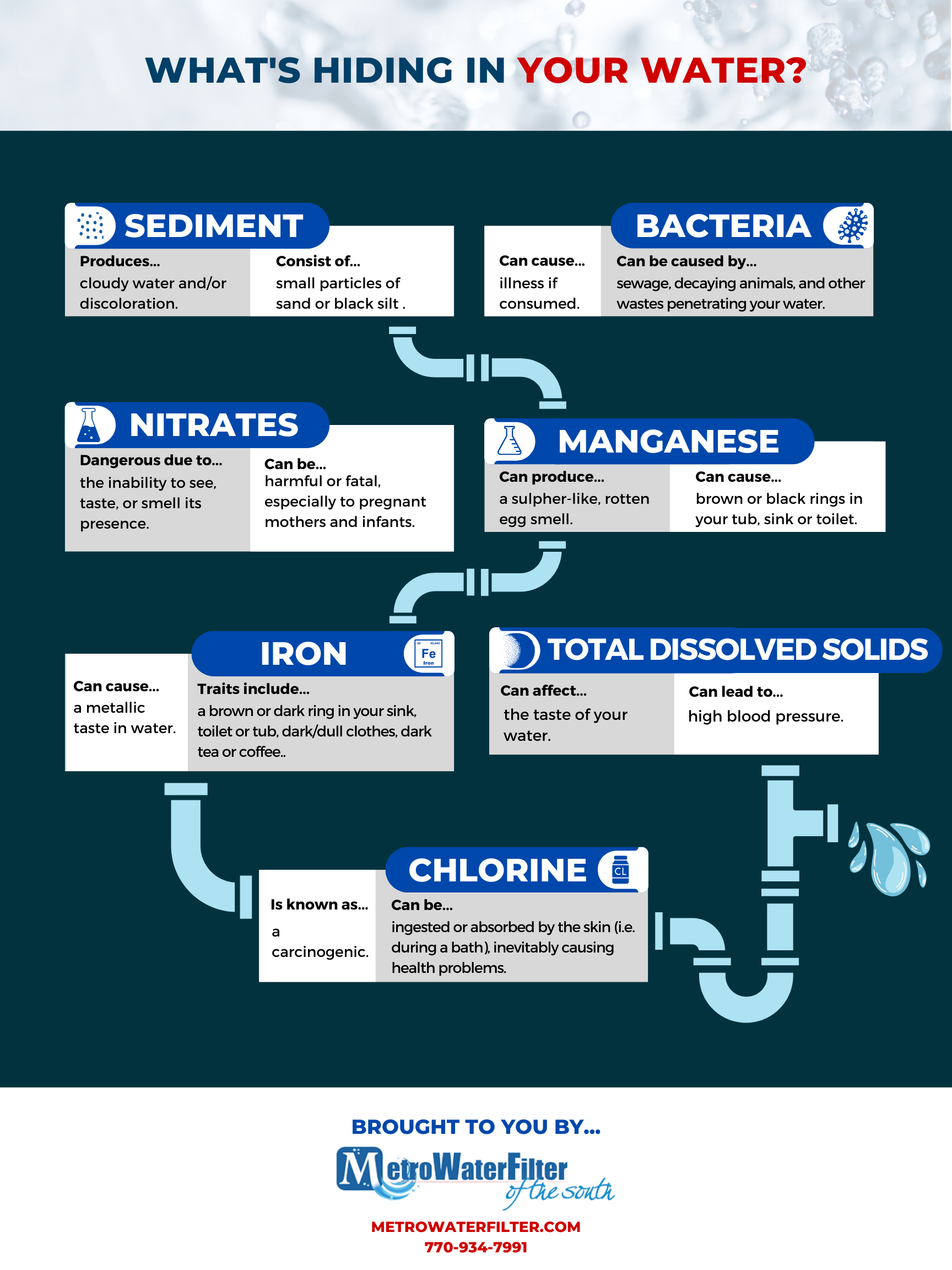 Understanding what impurities can be lurking in your water is the first step to redefining your family's water needs. Protecting yourself and your family from unwanted health hazards in the water can become a reality today. Having professionals install a home water purification system can help keep your water clean and your home happy.
Protect Your Home's Health Today
Contact Metro Water Filter of the South Today
Here at Metro Water Filtration of the South, we pride ourselves on providing the best home water purification systems to GA residents. Our expert team members are happily ready to provide your family with safe and clean water. Never doubt again what's in your water. With Metro Water Filtration of the South, you no longer have to worry about what scary things may be lurking in your home's water system. Drink, clean, cook, and shower with ease.
Want a complimentary water diagnosis? Our knowledgeable and helpful team is ready to take your call. Contact us today at 888-604-8043 or by filling out our contact form. We'll take care of your request and find the whole home water filtration solution that works best for your family.